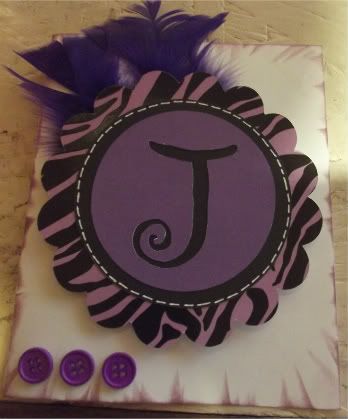 Over at My Sheri Crafts this week we are challenged to make a monogrammed project. I was in need of a card so this is what I came up with.....kinda on the simple side but hey sometimes you just need to go simple!!
Cut outs are all done with the MINI MONOGRAMS cricut cart
Paper studio paper
Feathers from HL
Buttons from Walmart
Ink on edges came from a big basket from SAMS
Come on over and play with us this week......be creative and have fun!!!