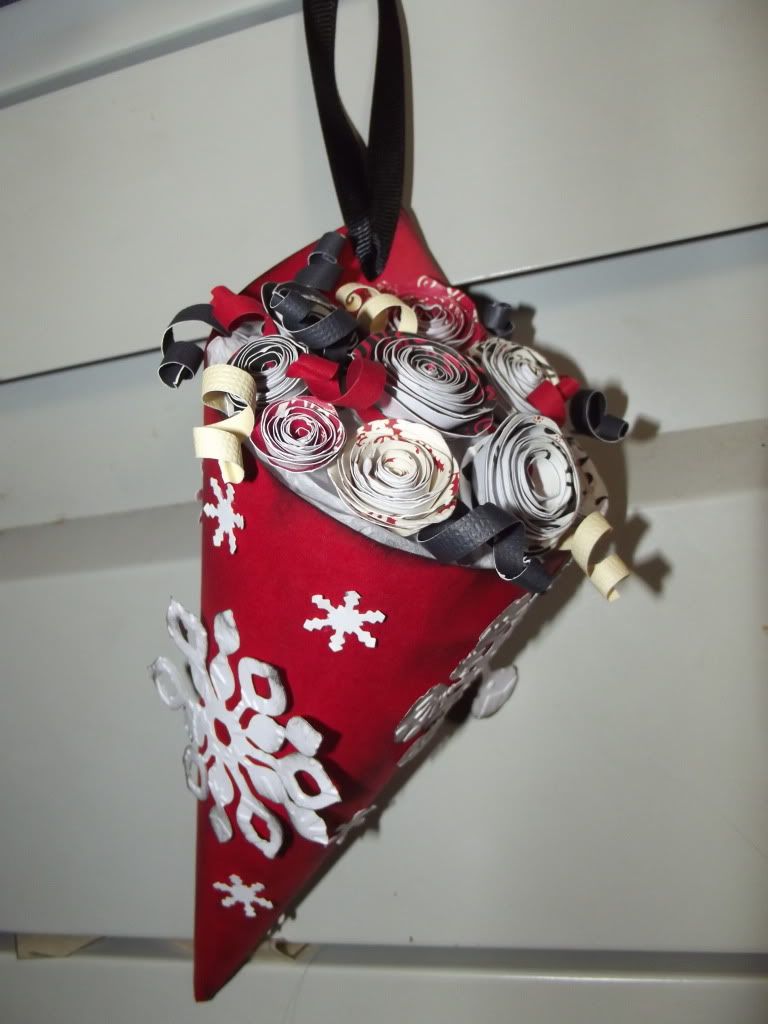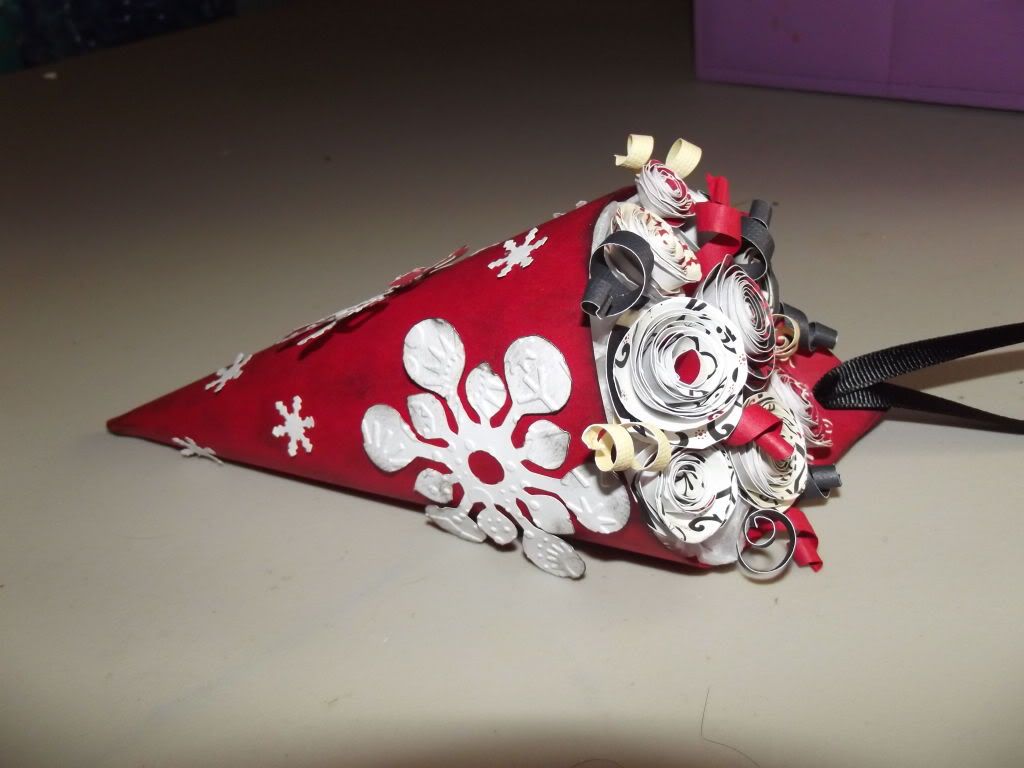 Over at My Sheri Crafts we were challenged to do something that involved Christmas and if at all possible decorations! Wow.....me and all my layouts I had to think outta the box!! :) Think I did ok with the help of scraplifting the idea from a dear friend and far away scrapper....Carolyn from another challenge....not quite as elegant but hey I tried! :)
The base is made with single sheet paper from HobbyLobby.
The flowers are made with a pack of paper called Magic of the Season also from HL.
The snowflakes are made with Home Decor cart.
Inks are from paper studio also at HL.....can ya tell thats our only local crafting store! :)