Over at
My Sheri Crafts
this two weeks we are celebrating FISHING TIME!!! :) My card this go around is to my brother for his b'day coming up soon. This reminds me of all the summers we spent out on the fishing banks of CO so am hoping he will like it!!!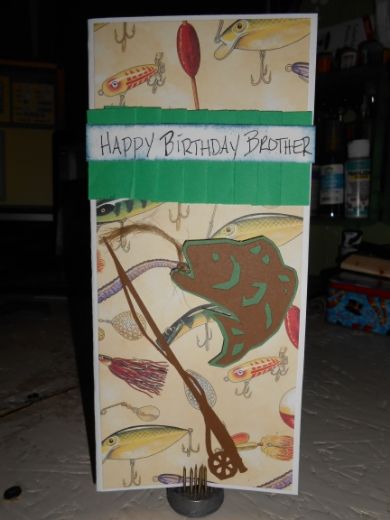 Both the fish and reel are cut from the Camping Out cartridge. Paper I got at HL and the green paper ribbon was something i saw at a store and thought hmmmmm i can do that myself! LOL!
Come on over and help us reel in some good finds!!!